[jwplayer jF5wU66N-sNi3MVSU]
---
College Football Should Seriously Consider Moving To The Spring
---
Eight months is better than eight weeks to start the season.
---
Contact/Follow @JeremyMauss & @MWCwire
College football needs to be patient
Folks, we need to have a conversation about the upcoming college football season. Currently, there are plenty of college programs that are having their, wink, wink, voluntary workouts and there are plenty of programs with players testing positive for COVID-19.
Clemson has had a pair of double-digit outbreaks, the University of Houston shut down all sports activities when just six tested positive, LSU had 30 players, Kansas State suspended workouts recently due to positive tests, and there are many more issues similarly around the country.
There is some positive news as Wisconsin, Wyoming, and Indiana have had few if any players test positive COVID-19. This virus doesn't have a timeline and there will be different hot spots throughout the year.
Florida and Texas are having record highs and are closing things back down, and the tri-state area lists those states plus others who are not allowed to travel due to the spike in cases.
In short, things are not looking good for any contact sports in the fall. Golf which is tailor-made for social distance recently had six players withdrew due to being in contact with someone who tested positive leading up to the Travelers Championship. If golf can not handle players withdrawing from events, then how can a full-contact sport like football proceed as planned?
There is no one confident if a season will take place in the fall as usual. Conference titles games are being moved back a week to create an extra week in the schedule. That plan is more like putting lipstick on a pig to cover up the bigger problem because adding an extra week does not do much of anything since, as previously mentioned, the virus has no timeline.
Coaches Are Not Confident About A Fall Season
College coaches have no real idea how to handle the upcoming season and odds are stacked against a traditional 12-game slate. 
A trio of Power 5 coaches spoke to Yahoo Sports and neither are all that confident about the upcoming season.
"I have no idea how we play," one Power Five said. "We are cleared to have 10 guys work out at a time with no one within 10 feet of each other and have to clean the whole weight room. And two weeks later, we can line up in a walk (through) 11 on 11?"

Added another Power Five coach: "If it's contact tracing and lose a guy for 14 days, I don't know how we're going to have a football season."

The third Power Five coach quantified the chances of a 12-game season being executed in the fall without significant cancellations and chaos as "close to zero" percent.
Kansas State athletics director Gene Taylor is not sure how many games his tea will play and is leaning toward the thought that all 12 games may not be played for his Wildcats program.
"I'm certainly more nervous that throughout the year, we may have a loss of games," Taylor said during an interview with KMAN Radio. "I do think we'll get games in, whether it's 12 or nine or whatever the number is. I'm not as confident about getting all 12 in right now than I was probably a week ago. But I think we're also learning a lot more each week."
Everyone keeps saying there is time but in reality, there is not much time left. Record high cases in the United State have occurred multiple times over the past wee and the six-week build-up for teams to officially practice is just three weeks away for Week 0 games and a month for everyone else. If there are double-digit positive tests now, how many do you think there will be once teams start scrimmaging?
We are a mere nine weeks from the start of the college football season and that is not enough time to figure things out and prep for a normal season. 
This Is Why Spring Football Makes Sense
The first college football game is scheduled for Aug. 29 which is about two months from now and nine weeks for Week 1 games. Anyone saying with confidence the upcoming season will go as planned is wrong.
However, imagine instead of weeks to prep for the season there are months and the first set of games kick off the first week of February and going through late May or early June.
Yes, there will be logistic issues by playing two full seasons in one calendar year but these are different times and nothing normal. There likely would be a lot of high-profile players who are likely high NFL Draft picks may sit out. Also, spring football would be canceled with the season going through the spring semester.
There is also weather issues playing February football games in cities like Logan, Boise, Laramie, Fort Collins, or anywhere in the Big Ten or MAC cities. However, weather can be an issue in November games.
There are roadblocks to playing in the spring but it certainly beats the uncertainty of trying to play a full and typical season in two months.
That time will allow for everyone to get a better handle on the virus and if we are lucky maybe even have a vaccine that would allow for stadiums to have fans in the stands.
Things are weird right now and it will take innovation to have college football back and played in full.
The money brought in by football funds the rest of the athletic department and more. So, wouldn't it make sense to push back the start of the season to the spring to have a better chance of fans in the stands and playing a complete season?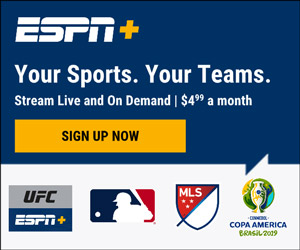 https://gamecocksonline.com/news/2020/6/26/general-letter-from-athletics-director-ray-tanner.aspx