[jwplayer 18QegcJn-sNi3MVSU]
---
Utah State at Colorado State: 3 Keys For An Aggie Victory
---
Aggies Travel to Colorado to take on the Rams 
---
Contact/Follow @MWCwire
Can Utah State steal a road win?
WHEN: Tuesday 02/11/2020 at 7:30 PM MST 
WHERE: Moby Arena: Fort Collins, CO 
TV/STREAMING: CBSSN
RADIO: USU: 1280 the Zone 
There is a lot on the line Tuesday night as the Utah State Aggies travel to Colorado to take on the Colorado State Rams.  The Aggies were able to best the Rams in their first matchup of the season, 77-61 in Logan.  The Aggies have had a rough time on the road this season, having only won 2 true road games thus far.  If they hope to escape Fort Collins with a victory they will need to play extremely well as the Rams have been excellent at home this season.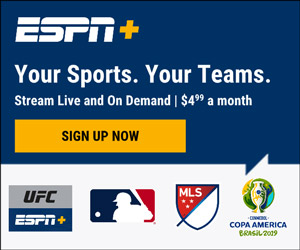 KEY #1: Sam Merrill
The last time these teams met Merrill scored 28 points.  He is slowly emerging from a mid-season slump and getting back into the groove.  In the Aggies' previous game, against Boise State, Merrill was in foul trouble for most of the second half and watched a good portion from the bench.  Although his minutes were down he still managed to score 17 points.  Not only does Merrill lead the team in scoring, he is also the lead assist man, dishing out 4 dimes per game.  He will need to continue his improved play and avoid foul trouble in order for Utah State to have a chance for victory.
KEY #2 : Win the battle of the bigs:
Nico Carvacho vs Neemias Queta, this will be a fun one to watch.  Carvacho is having a monster season averaging nearly 13 points and 11 rebounds per game.  The senior center has been able to impose his will against most of the Mountain West this season.  If Utah State hopes to win this game the will need to rely heavily on the defense of sophomore center Neemias Queta.  In the previous matchup Queta allowed Carvacho to score 14 points and 9 rebounds.  He will need to lock it down defensively.
KEY #3: 70 Points
Hold the Rams to under 70 points.  On the season the Rams have not won a game if they are held under 70 points.  Utah State will need all hands on deck to slow down the high powered CSU offense.  The Rams are on a 3 game winning streak in which they are averaging 89 points per game.  It will be a tall order for the Aggies but they have played fairly well defensively holding opponents to 65 points per game over the last three games.