[jwplayer 18QegcJn-sNi3MVSU]
---
College Basketball Rankings: San Diego State Steady At No. 4
---
Aztes stuck at the fourth spot.
---
Contact/Follow @JeremyMauss & @MWCwire
When will SDSU move up?
San Diego State remains as the only perfect team in college basketball but they are still sitting at the No. 4 spot. All of that is fine as the Aztecs are on track to be a No. 1 seed in the NCAA Tournament.
The big question is when San Diego State could move up and it will take a team ahead of them losing and there is a matchup looming between No. 1 Baylor and No. 3 Kansas is a great chance for the Aztecs to move up at least a spot.
There are a few options for San Diego State to move up, or not. A Baylor win will allow the Aztecs to move up a spot but a Kansas win could foil that if it is a close win or one that goes into overtime. That scenario could see Baylor remain ahead of San Diego State.
Including the Kansas game, Baylor has three other game against ranked teams in No. 14 West Virginia and they play twice, plus No. 24 Texas Tech.
As for Kansas, they have an easier schedule left with Baylor game and the other is a home game vs. No. 14 West Virginia.
Gonzaga currently has no ranked teams left on its schedule, but they two obstacles with a road game at BYU and a home game vs. Saint Mary's.
There are chances for San Diego State tp move up over the next few weeks.
AP Top 25
1. Baylor
2. Gonzaga
3. Kansas
4. San Diego State
5. Louisville
6. Dayton
7. Duke
8. Florida State
9. Maryland
10. Seton Hall
11. Auburn
12. Kentucky
13. Penn State
14. West Virginia
15. Villanova
16. Colorado
17. Oregon
18. Marquette
19. Butler
20. Houston
21. Iowa
22. Illinois
23. Creighton
24. Texas Tech
25. LSU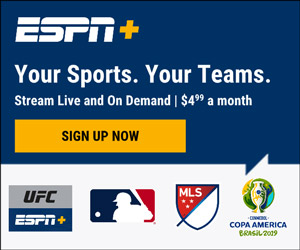 Coaches Poll
1. Baylor
2. Gonzaga
3. Kansas
4. San Diego State
5. Louisville
6. Dayton
7. Duke
8. Florida State
9. Maryland
10. Seton Hall
11. Auburn
12. Kentucky
13. Penn State
14. West Virginia
15. Colorado
16. Villanova
17. Iowa
18. Oregon
19. Houston
20. Butler
21. Creighton
22. Marquette
23. Illinois
24. Texas Tech
25. Michigan State