[jwplayer 18QegcJn-sNi3MVSU]
---
Boise State, Mountain West Settle TV Media Rights Differences
---
Back to usual, for now.
---
Contact/Follow @JeremyMauss & @MWCwire
Boise State will retain its TV bonus money.
It seems that cooler heads have prevailed surrounding Boise State and the Mountain West in regards to the Broncos media rights bonus that allows them to negotiate their home football games.
Mountain West Board of Directors had a vote that reversed course and allows Boise State to keep its additional revenue for home football games, per the San Diego Union-Tribune.
With Boise State agreeing to the new media rights deal and keeping its $1.8 million, the Broncos will drop the lawsuit it had filed in the state of Idaho.
Back to square one could mean a lot of things. For now, it is the status quo that allows Boise State to negotiate its home football games as a separate deal and earn $1.8 million per game through the 2026 football season.
As for why the reversal it could be a few things. We speculated about options for Boise State and the Mountain West which included the Broncos going indepdendent or join the AAC.
Perhaps the Broncos brass reached out to the AAC and realized there was nothing there and they possibly had talks with other leagues about its non-revenue sports. Sending basketball, track, swimming, volleyball and other sports to the WAC or Big Sky would be a huge setback and those coaches, specifically Leon Rice would not like that.
Maybe, Boise State was just forcing its hand and really likes the Mountain West because it is the easiest and most stable place for all of its sports. This doesn't mean the end of the talk and Boise State gets $1.8 million forever for those home football games. There will be talks about something for Boise State home games because those are very valuable.
There could be something along the lines of keeping the deal as is, allowing Boise State to really go on the open market and see what it can get for its home games. Perhaps it is even more because BYU currently gets around a million for five of its six home games. The Cougars have a bigger brand than Boise State — how much can be argued — but the Broncos are a more winning program over the past two decades compare to BYU, and specifically this past decade.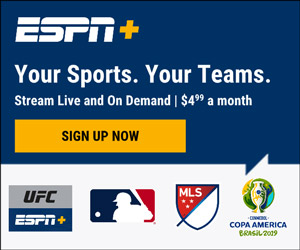 Maybe there will be thresholds that Boise State football and the Mountain West put in place for that extra money to be divided up. Broncos earn a conference title they get some extra money, win 10 games, go to a New Year's Six games.
There are a lot of possibilities for what a side media rights deal for Boise State home football games will look like. As of now, it seems that the Broncos will get more than the rest of the league and the odds of Boise State getting less than $1.8 million or even an equal share seem to be not on the table.
There will be more to come and it will be interesting how this plays out over the next four to five years.