[jwplayer 18QegcJn-sNi3MVSU]
---
Final College Football Rankings: Air Force, Boise State Ranked In Final AP Poll
---
Falcons end the season higher ranked than the Broncos.
---
Contact/Follow @JeremyMauss & @MWCwire
Two Mountain West teams ranked.
The final Associated Press top 25 polls is out after LSU won the national title over Clemson, and those two teams obviously took over the top two spots.
As for the rest of the poll, there are a pair of Mountain West teams that earned a ranking in Air Force and Boise State. The Falcons who won their bowl game over Washington State moved up from 24 to 22 and the Broncos who fell 38-7 to Washington in the Las Vegas Bowl, fell from 23 to 18.
This means that the Falcons finished as the highest-ranked Mountain West team for the year and it is the first time in league history that Air Force ends the year as the highest-ranked team.
Not that voters pay extremely close attention, especially for end of season polls, but Boise State did beat Air Force head-to-head way back in September. So, perhaps voters didn't look that far back — trust me that did not do that much research — and if very few did they probably felt the teams have evolved and changed since then.
Both finished with a 12-2 record, both have wins over one Power 5 team, and the main difference is sort of a big one with the head-to-head win. Pollsters likely just saw that Air Force won the bowl game whereas Boise State did not, and that is the likely only real thought about where to rank these two Mountain West teams.
San Diego State is also represented in the poll by receiving votes in the final AP poll.
AP TOP 25
25. Texas Longhorns 8-5 69 (NR)
24. UCF Knights 10-3 78 (NR)
23. Boise State Broncos 12-2 188 (18)
22. Air Force Falcons 12-2 209 (24)
21. Cincinnati Bearcats 11-3 343 (23)
20. Navy Midshipmen 11-2 415 (21)
19. Appalachian State Mountaineers 13-1 466 (20)
18. Michigan Wolverines 9-4 468 (17)
17. Memphis Tigers 12-2 528 (15)
16. Utah Utes 11-3 543 (12)
15. Iowa Hawkeyes 10-3 699 (19)
14. Auburn Tigers 9-4 726 (10)
13. Baylor Bears 11-3 827 (8)
12. Notre Dame Fighting Irish 11-2 879 (14)
11. Wisconsin Badgers 10-4 883 (11)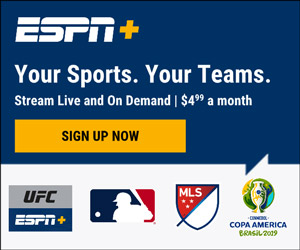 10. Minnesota Golden Gophers 11-2 952 (16)
9. Penn State Nittany Lions 11-2 1038 (13)
8. Alabama Crimson Tide 11-2 1159 (9)
7. Oklahoma Sooners 12-2  1179 (4)
6. Florida Gators 11-2 1211 (6)
5. Oregon Ducks 12-2 1242 (7)
4. Georgia Bulldogs 12-2 1336 (5)
3. Ohio State Buckeyes 13-1 1426 (2)
2. Clemson Tigers 14-0 1487 (2)
1. LSU Tigers 15-0 1550 (1)
Also Receiving Votes: Texas A&M 54, Florida Atlantic 46, Washington 39, Virginia 28, USC 16, San Diego State 13, Arizona State 12, SMU 10, Tennessee 8, California 6, Kentucky 2, Louisiana 2, Kansas State 2, Louisiana Tech 2, North Dakota State 2