[jwplayer 18QegcJn-sNi3MVSU]
---
New Mexico Announces Its Coaching Staff
---
Danny Gonzales names his coaching staff.
---
Contact/Follow @MWCwire
Get to know the new UNM staff.
New Mexico Lobo head coach Danny Gonzales met with local media Friday to announce his coaching staff with a mix of coaches to create what he felt was the best fit for his program. 
"I really like the mix that we have, with several young up-and-coming coaches, and several experienced coaches who understand the systems that we want to run," Gonzales said in a statement.  "This is a staff that understands not just (Lobo football and UNM), but what it takes to win in Albuquerque and what it UNM means to our state."
Listening to him speak at the press conference, it was very obvious how intentional and how much thought that went into each hire with each bring something to the table
"Its a great group of men, husbands' fathers, teachers, I am really excited to have them all here and the best part is they are all great recruiters," he said. 
His staff consisting of well-known coaches who not only played at UNM in the past but coached there as well such as a local favorite among fans and alumni Jason Lenzmeier.  
Lenzmeier played on some of the more dominant and largest offensive lines at UNM, with at least four going on to play in the NFL for many years. 
First announced was Derek Warehime who served at the beginning of Bob Davie's tenor 2012-2014 and returns as the Lobos Offensive Coordinator. 
Warehime served the last three seasons at University of Texas as Special Teams Coordinator/Tight Ends and returns to the Lobo after coaching 2012-2104. 
"We are very excited to have him back here but will say this, we are not going to be a full breaded trip option team," Gonzales added. "We will have aspects of the triple option because it forces defenses to have to take time to prepare for that"
Gonzales made it clear that they will very multiple on offense with different personnel, as all good coaches we well evaluate we what we have and develop our game plan around that. 
With the offense, the Lobos will be a spread RPO with some aspects of the option to force defenses to have to prepare for that each week. 
"When you become one dimensional, as a defensive guy, you become easier to stop," he said.
Gonzales mentioned the Bob Davie holdover Saga Tuitele who he described as an excellent recruiter that he has run across him when recruiting. 
Tuitele, who has been on the Lobos staff the past four seasons as the offensive line coach and run game coordinator,
He also mentioned how well liked and respected he was by the players on staff and his appreciation in his help making the transition back to New Mexico and their friendship for a very long time. 
Gonzales went on to introduce the youngest coach 23-year Jordon Somerville that he has brought on staff and his admiration for him as well. 
He spoke of his commitment to volunteer for 3 years just to get a grad assistant job at ASU and how well respected and connected he was in the state of Arizona. 
This speaks volumes of his commitment and how Coach Gonzales notices the young and hungry coaches who will be an asset to the Lobo program. 
Also introduced was local Rio Rancho Coach David Howes who guided the Class 6A State Rams to 2 State Championships in 2014, 2016 and a 2019 appearance. 
Howes is Gonzales brother in law with over 26 years' experience of coaching in New Mexico building a powerhouse program at Rio Rancho H, and a UNM graduate as well. 
Gonzales said, "coach Howes has a great track record for building a powerhouse at Rio Rancho and State Championships as well."
Troy Reffett, was also introduced by Gonzales. He worked for North Texas as the defensive coordinator and will become UNM's safeties coach. 
He joined the Mean Green as the co-defensive coordinator in 2016 and was promoted the following season to defensive coordinator. 
In 2018, North Texas' defense ranked No. 41 in the nation in total defense and fifth in interceptions (18). The Mean Green went 9-4, 5-3 in Conference USA and reached the New Mexico Bowl, a 52-13 loss to Utah State.
Reffett was at New Mexico for five seasons starting in 2004, coaching cornerbacks and then was promoted to the DC position before the 2008 season.
He coached Glover Quin and DeAndre Wright who went on to earn first team All-MWC honors. 
Quin was a fourth-round selection by the Houston Texans in the 2009 NFL Draft and Wright was a sixth-round selection by the New York Giants in the same draft.
He would go on to play for the Houston Texans and Detroit Lions for 10 seasons compiling 24 interceptions, 737 tackles, 85 passes defended, 10 forced fumbles, four sacks.
Brandon Blackmon, who was the Western Illinois defensive backs coach in 2019, will be the Lobos' cornerbacks' coach.
He was a graduate assistant at Arizona State for two seasons prior to joining Western Illinois' staff.
Jamie Christian will coach the Lobos' special teams. He worked as the running backs and special teams' coach at Fresno State the past three seasons.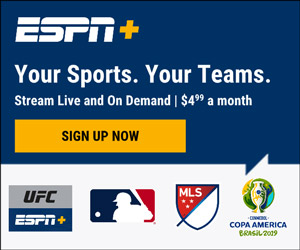 "The turnaround he helped coach Tedford at Fresno State going from 1-11 to 11-1 the following year, they competed for conference championships, I am super excited to have Jamie Christian on staff here at New Mexico," Gonzales said.
James Carson who will be heading up what UNM is calling Head Athletic Performance Coach from Arizona State. 
He spent the last two seasons as senior assistant sports performance coach at Arizona State working specifically with football.
Before ASU, he was an assistant at Massachusetts and a graduate assistant at Massachusetts. He was a graduate assistant at Valdosta State in Georgia, interned with South Carolina and Ohio State. 
So it will be interesting to see how all these coaches mesh together to start building the program, each coach represents a strategic component for a winning season.