[jwplayer 18QegcJn-sNi3MVSU]
---
Mountain West Media Rights Deal Spilt Between Fox Sports, CBS Sports
---
A new home for Mountain West football and basketball.
---
Contact/Follow @JeremyMauss & @MWCwire
Fox Sports will host MW games
The Mountain West new television deal is coming into focus with Fox Sports replacing ESPN but CBS Sports is remaining on board, the league announced on a teleconference that included representatives with Fox Sports and CBS Sports. This new deal will begin on July 1, 2020.
The amount of money for this deal is $270 million over six years which broken down equally is $4.09 million per year, excluding Hawaii which has its own deal. Commissioner Craig Thompson did not give specifics about the money but he did say that Boise State will still receiver additional revenue like they did in the prior media rights deal.
The amount of games that will be broadcast between these two networks has CBS Sports airing 23 Mountain West football games and 32 men's basketball games. As for FOX and FS1, they will will broadcast up to 23 football games and up to 32 men's basketball games. There will be 10 Friday night games between the two networks.
There is also the potential option of 10 more games to air on CBS, CBS Sports Network or the CBS All-Access streaming network. The streaming option has a cost of $5.99 per month for an ad-supported option or $9.99 for an ad-free but football games, obviously, would not be ad-free. There are free-trials for the streaming service as well for the one off game.
Lack kick-off games will still be around but Thompson noted that the latest a game would be scheduled to start would be 8 p.m., and that is a slight change from games that started as lates as 8:30 p.m. However, there could still be a few 9 p.m. local basketball tip-offs.
The Mountain West football title game will air on FOX proper and the Big Noon FOX show will make a trip to broadcast an early-season Mountain West game on FOX proper. It would be the assumption this would be an early Mountain West game at that 12 p.m. ET kick time. This early kick off game in the Mountain and Pacific time zone would be treated as a special event.
There will be approximately 16-32 men's basketball games that could air on FS2. Thompson was vague about if football games will air on FS2 but it seems not likely with the 10 Friday games.
One wrinkle of this deal is that Boise State will move away from ESPN and their home football games will air on Fox and FS1 and CBS Sports Network will control the road football games the league controls.
The Broncos did negotiate their own deal and are now on FOX and FS1, however, this is the last media rights deal that the Boise State will be able to negoiate on its own. The ability to broker its own football media rights deal was how the Mountain West was able to keep the Broncos from joining the Big East.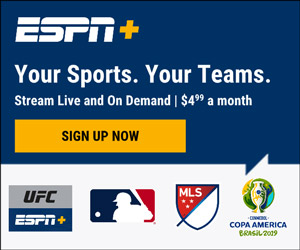 That deal will increase the Mountain West pay from $1.1 million per school to approximately $4.09 million per school per year. That is nearly 300 percent increase is nice but it is now more than half of what the American gets. The AAC deal is worth just under $7 million per member for its 12-year deal.
Also, the deal means that kick times will be late at night as they have been since networks want that West Coast prime time window. Had the league gone with a streaming service for games, then kick times could have been controlled more by the schools.
Fox Sports is now a television partner with the Mountain West, Big 12, Big Ten, Pac-12 and Big East. They also are looking to snag the SEC game of the week that was previously on CBS.
Being in business with so many leagues and only having two primary networks in Fox and FS1 could make for some interesting kick times. The Pac-12 is already considering 12 p.m. ET kicks for its games out West, so who knows if the Mountain West will have similar kicks to be able to fill out FOX's football slate.