---
Is Rocky Long Considering Taking A Defensive Coordinator Job?
---
Will the Aztecs need a new head coach?
---
Contact/Follow @JeremyMauss & @MWCwire
Rocky Long to the ACC?
Count this as news that came out of nowhere as Pete Thamel of Yahoo is reporting that San Diego State head coach Rocky Long is looking to be a defensive coordinator.
This is very odd that Long who is going to turn 70 in three weeks would leave the head coaching job of San Diego State to take a defensive coordinator job.
First of all, he is doing this all wrong because usually when one gets older they go from cold to warm weather and not the other way around.
Back to being serious, Long is getting up there in age and may want to slow down from being a head coach to being a defensive coordinator. The only school named is Syracuse is odd and if this is true it would stand to believe that he has spoken to other teams.
Also, it should be noted that Long gave a qualifier when discussing this report from Yahoo when speaking to the San Diego Union-Tribune.
"As of now, I'm still the head football coach at San Diego State," Long said.
That "as of now" is a very interesting phrase to a guy who went to a great length of mental gymnastics when discussing him looking to be a defensive coordinator.
Here is that exchange:
Informed of reports on Twitter, Long said, "I don't let Twitter speak for me. There's nothing on Twitter that I said."

Is Twitter accurate?

"I don't know," he said. "I haven't read any Twitter."

Told that Twitter said he was at Syracuse, Long said, "I haven't read it, so I'm not commenting."

What Long would say is: "I haven't made any obvious changes in my status. The coaching staff comes back from Christmas vacation on Wednesday and we have our first staff meeting and we plan on mapping out where we go from there."

Long also would not comment on reports he was "shopping" for a defensive coordinator job at a Power Five school.

"I don't talk about rumors," he said.
What if Long had read Twitter, would his answer be any different than the short answers that clearly allowed for follow up questions? Also, why not give a full denial from the start instead of taking a handful of questions about the Twitter report?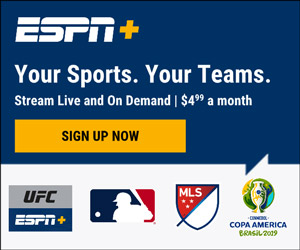 This all seems very odd that Long would be putting himself out there to take a defensive coordinator role and also his responses are odd to fairly direct questions.
It should be noted that Long was not in the office but the staff was away for Christmas vacation and he said he was talking football but would not divulge with who.
Athletics director John David Wicker released a lengthy statement on this news and tried to spin it as Long spending time with other programs about his 3-3-5 defense. However, usually, those visits are rarely kept private and a lot of time those tours and conversations happen when the opposing team has spring practices.
"We have seen the reports circulating today concerning our head football coach Rocky Long. As he does every season, Rocky visits other programs throughout the country to talk about his unique 3-3-5 defense and to get ideas he may wish to implement into our program.

"After every season, as I do with all our programs, I sit down with Rocky to discussways that we can improve our program. We are currently in that process now.

"I am proud of the many successes on and off the field by our football program. We are one of 13 programs to make 10 consecutive bowl seasons and one of just 10 schools to reach double-digit victories in four of the last five seasons.

"As I have stated many times since accepting the position at San Diego State, Rocky Long will be our head coach as long as he wants to be, and Rocky Long is still our head coach."
Overall, this is one of the wildest offseason news reports that has been out there. Long is a guy who can coach at San Diego State as long as he wants and on a certain level it makes sense he would want to slow down at 70 but he doesn't want to stop coaching altogether.