[jwplayer 18QegcJn-sNi3MVSU]
---
Arizona Bowl, Wyoming vs. Georgia State: Game Preview, TV, Radio Schedule, Livestream, Odds, More
---
Wyoming is looking to end its season on a high note.
---
Contact/Follow @JeremyMauss & @MWCwire
Strength vs. Strength?
Wyoming is taking the field for the first time since Nov. 30, gotta love the bowl layoffs, right? The Cowboys will be facing off against Georgia State who finished is 7-5 and hails from the Sun Belt.
The biggest and most odd scenario with this bowl game is the Wyoming quarterback situation. Sean Chambers has been out for a while with an injury but Tyler Vander Wall has entered the transfer portal but is still part of the team, or sort of is.
The ultimate decision ended with head coach Craig Bohl going with Williams and one has to think Bohl went that way since he will be back in 2020.
"We've had a great competition both with him and Tyler, and they're both team players," Bohl said. "We'll see how the game unfolds, but we've made the determination going into this game that Levi is going to give us the best opportunity to win. Both of those two guys have played a lot of football, and we'll utilize that. But right now, we're going with Levi."
This should not come as a surprise since Williams had been getting a lot more reps and slowly took over Vander Waal's snaps and that is also what likely land to him entering the transfer portal.
With Williams at quarterback look back to the Air Force game where he earned most of the carries and was just so-so passing the ball by going 6 of 11 with a pick. His legs powered him to 79 yards with a long of 39.
Williams' play is more closer to Chambers with the ground game being more successful than the air game, so that keeps the playbook inline with what the Cowboys have done all year.
WHO: Wyoming vs. Georgia State (Sun Belt)
WHERE: Arizona Stadium; Tucson, Arizona
WHEN: Tuesday, Dec. 31, 4:30 p.m. ET
TV: CBS Sports Network
STREAMING: FuboTV – Get a seven-day free trial
RADIO: Wyoming | Georgia State
GAME NOTES: Wyoming | Georgia State
Georgia State's Key Players
1. QB Dan Ellington
The Panthers offense runs through Ellington, especially when he has good games. There is a correlation with Georgia State wins and Ellington's ability to play well. This game could prove to be on the bad side since this Cowboys defense will be the toughest Georgia State will have played all year.
Part of the struggles are that early in the year, Ellington injured his knee and it was thought to be a torn ACL. The knee was injured but not to that exact, however, that ailment has limited Ellington's running ability and has just -5 rushing yards on 21 attempts. The lack of running ability has made this offense go stale. Post-injury the Panthers are averaging just 21.7 points per game compared to the 36 points a game before. His passing game has taken a dip as well by not being able to put his full force of power behind his throws.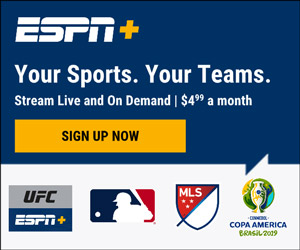 2. RB Tra Barnett
This is where the game might be won or lost for Georgia State. Barnett is the best running back in Panther's history and depending on what he does in the bowl game will lead the Sun Belt in rushing yards. However, this defense will be one of the most difficult he has faced all year.
He is extremely fast and has averaged at least five yards per carry in nine games this season, including three games above 6.5 yards a carry. So, he is a player that the Cowboys defense will need to focus on if they want to get a win.
3. LB Trajan Stephens-McQueen
The Georgia State defense isn't great but Stephens-McQueen is their star player. He had 100 tackles, seven for a loss, a sacks and had two interceptions. The Sun Belt was deep in that position and he missed the cut from being named all-league.
Against Army, Stephens-McQueen recorded 20 tackles and reached double-digit tackles four times this season. He is the leader of this defense as injuries took out linebacker Ed Curney and safety Remy Lazarus earlier this year.