[jwplayer 18QegcJn-sNi3MVSU]
---
San Diego State Aztecs All-Decade Basketball Team
---
Who made the cut for San Diego State
---
Contact/Follow  @aztecbreakdown & @MWCwire
The best of the 2010s
The decade is coming to a close. In about two weeks we will be in a new decade of basketball. This last one has been pretty good to San Diego State fans. 10 bowl games in football, a couple sweet 16 appearances in basketball, and a bunch of other accomplishments too long to list.
With that, I wanted to look back at some of the players that made 2010-2019 so special. I put out a fan poll on twitter asking for people to list their starting five for their all-decade team.
A few people asked if the exercise was simply to honor past players, or to put the best team (on paper) together. I left it specifically vague and left it to each individual to decide for themselves how to vote. In all reality, I don't think the results would have been much different regardless. With all that, let's look at what the fans decided. 
I'm going to ditch the tradition that most writers use and start with the player who received the most votes first. I do this in order to keep a little suspense as we get further down the list.
Is this even a surprise? The guy that led SDSU to its first sweet 16. Leonard has since gone on to win two NBA Championships and two NBA Finals MVP's. The guy whose logo is on the wall in the Jam Center. Leonard is arguably the best basketball player in the world today, and while he wasn't during his time at SDSU, he was still really, really good.
He was good enough to make consensus 2nd team All-American in 2011. His 2010-11 Player Impact Plus-Minus (PIPM) of 7.36 ranks 9th in the decade among Mountain West Players (not counting this season.)  Kawhi is the only player who was mentioned by every fan who gave an entire starting 5.
Xavier Thames was a real treat to watch. The dude carried a team that was great defensively but struggled offensively to its second sweet 16 appearance in program history. He was the Mountain West Player of the Year in 2014, and finished 7th in KenPom player of the year standings. His PIPM in the 13-14 season was 9.18, which ranks first among Mountain West players this decade (not counting this season). He also has the best Points Over Expectation (POE) among SDSU players this decade, at 4.9 points above average.
Jamaal Franklin played for SDSU for 3 seasons before turning pro. He was a freshman on the 34-3 team led by Kawhi Leonard. In his sophomore season the team became his. He was one of the country's best rebounders despite being only 6'5". He knew how to get into the lane and finish, and he excelled at drawing fouls. He was a two time honorable mention All-American, and Mountain West Player of the Year in the 11-12 season.  His PIPM during his Junior season was 7.50, good for 8th in the Mountain West this decade (not counting this season.)
Skylar tied with Jamaal Franklin in votes, which was a little surprising to me at first. Considering how important he was to the Aztecs defense though, it makes sense. He's also the only player so far to play four seasons at San Diego State. He also bolstered his case by voting for himself, being one of two players who voted (the other being Dwayne Polee, who also voted for Skylar.) The Aztec's defensive dominance started before Spencer came along, but he embodied it arguably better than any other player.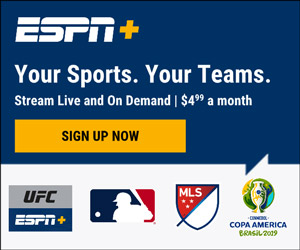 He led the defensive efforts on the 2014 team that made the sweet 16, patrolling the paint and blocking shots.
His best PIPM was a 4.50. It was weighed down by his offense, as his defensive PIPM was 6.29, which ranks first in defensive PIPM in the conference this decade. His other seasons rank 3rd, 11th, and 15th in the decade. The only other player in the conference to have more than one top 15 defensive season was Khem Birch, who made it twice. Skylar Spencer set the standard for how defense is played in the Mountain West.
This one really was a surprise, but it shows the impact Malachi Flynn has had in his short time on the Mesa. Malachi Flynn has Aztec fans truly believing this team can be something special again. Many voters said they wanted to vote for Malachi, but couldn't because his time at SDSU has been so short. While I understand that point, I do like that he made the team.
I can't remember the last time I was so happy I screamed, and that's what Malachi Flynn did to me when he hit that shot against San Jose State. With everything considered, I think Malachi is placed perfectly here. His PIPM so far this season is 7.86, second in the Mountain West at the time I'm writing this, and it is better than all but 4 players who played full seasons this decade.
This team would be fun to watch, although spacing would likely be a problem. Regardless, these were/are all great players that we have had the pleasure of watching. Later in the offseason I will try to put together a team with the intent of having it win on the floor rather than just in our hearts.
others receiving votes
6. D.J. Gay, 10 votes.
7. Billy White, 7 votes.
8. Malcolm Thomas, 7 votes.
9. Chase Tapley, 7 votes.
10. Josh Davis, 5 votes.
11. Jalen McDaniels, 5 votes.
12. Tim Shelton, 1 vote.
13. Dwayne Polee, 1 vote.
14. J.J. O'Brien, 1 vote.
15. Malik Pope, 1 vote.
16.Winston Shepard, 1 vote.