[jwplayer 18QegcJn-sNi3MVSU]
---
New Mexico Hires Arizona State DC Danny Gonzales As Its Next Head Coach
---
Lobos made a great hire with Gonzales.
---
Contact/Follow @MWCwire
Lobos got their guy.
The search for former head coach Bob Davie's replacement has officially come to an end as New Mexico's athletic director Eddie Nunez announced that Arizona State defensive coordinator Danny Gonzales will be Lobos head coach.
This is a great hire for New Mexico as Gonzales is a former Lobo player and coached the defense under former New Mexico coach Rocky Long as the two were at San Diego State.
Gonzales is being introduced to fans during the basketball game against Grand Canyon.
The rumor mill in the Lobo Nation had three candidates that made the final cut of Nunez's list for the new head New Mexico coach. 
The three on the short list included Gonzales, TCU's Curtis Luper who is the co-offensive coordinator and running backs coach, and the third name considered was Jay Hill who is the head coach at Weber State.
This hire really is a great hire for Nunez in reigniting the Lobo fan base, consulting with former head Lobos coaches in Rocky Long and Dennis Franchione, plus former UNM great Brian Urlacher. 
All have been involved in the program during the best of times as far as wins and losses. I personally know all three as a former Lobo team chaplain and all of them understand what it takes to recruit, develop and win at New Mexico
Gonzales strong ties to New Mexico and the high coaches should really benefit the Lobo program. 
An A+ Hire
One local high school coach who won the 6A State Championship this year, Heath Ridenor has expressed a desire to has already expressed a desire to coach with this Gonzales. 
This is the kind of loyalty among high school coaches that worked wonders for Rocky Long and has been missing under Davie for eight years. 
The Lobo alumni have all been very vocal about getting someone who understands New Mexico and its culture and what it takes to compete 
This hire is a win win for Nunez as New Mexico fans have an affinity for local native sons and daughters, higher ticket sales and a coach who knows his stuff and ready for the challenge.
Gonzales not only knows New Mexico and knows what it takes to win for the Lobos. What makes him unique as he was a player under both Franchione and Long.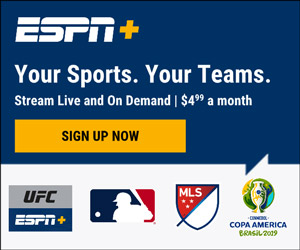 His resume is strong in the coaching tree, he comes from Albuquerque and was known for being a 
die-hard Lobo and love for the University of New Mexico as an alumni. 
He even won the Chuck Cummings award at the Lobo Banquet. This is an award for unselfish devotion the the team. 
Two very good candidates with strong resumes in the college football world. Without a doubt the Lobo faithful were leaning to Gonzales with his strong ties to New Mexico, local high school player, former UNM Lobo player for Rocky Long and went on to be the DC for SDSU and now with Herm Edwards at ASU. 
Gonzales attended New Mexico from 1994-98 and has family in the area. He served as a graduate assistant from 1999 to 2002 and also was the Lobos' video coordinator from 2003 to 2005 before being promoted to a full-time assistant. Gonzales coached the team's safeties, kickers, punters and long snappers from 2006 to 2008.
This is hire is drastically different from the prior two with Davie who was on ESPN's college football broadcasts for nearly a decade when he was hired, and prior to that Mike Locksley came in from Illinois when he was their offensive coordinator.
Both had different levels of success and failures but Gonzales is the first hire with local ties since Long was the New Mexico head coach from 1998-2008. Bringing back in a fan favorite and someone with experience with the school and area he is familiar with can be a great start to get the fan base excited.