[jwplayer 18QegcJn-sNi3MVSU]
---
2019 Mountain West Football Championship Game Roundtable
---
Our staff breaks down the championship game.
---
Contact/Follow @MWCwire
The burning questions are answered.
The Mountain West title game is this weekend and with just the one game we had our staff members answer a set of questions. Everyone will introduce themselves first and answer the questions.
Introduction: Hi my name is Raja and I am an Army Vet and Boise State graduate.  While I do sincerely attempt to give honest opinions on the football teams of the Mountain West, I am a Boise State graduate and earned the right to be a cocky and arrogant fan. And yes it is fantastic to once again be hosting the Mountain West Championship game, which I will of course be attending.
My name is Brandon B and I write for the Nevada Wolf Pack for both football and basketball . I am from Florida and went to the University of Florida but before I moved to Florida, I spent several years out west and was a big fan of the old Western Athletic Conference and I am forever a fan of west coast football and especially the Mountain West.
Sean O'Toole
My name is Sean O'Toole and I contribute to the MWC Wire by writing about the Air Force football team. In full transparency, I have no military, academic or athletic ties to the USAFA or any team in the Conference as I am a Penn State grad. I have however been a fan and followed the Falcons since back into the Fisher DeBerry era, and from there developed an affinity for the MWC as a whole. 
I'm Erwin Mendoza, and I cover San Diego State for MW Wire. I graduated from SDSU around the same time as Kawhi Leonard. I also take my UNLV, San Jose State, and Craig Thompson slander slightly seriously.
I'm Preston Baker, I cover Hawaii for MW Wire. I have no true connection to Hawaii or the Mountain West conference as a whole. I'm a high school student in Michigan, and look for any sports writing related gigs I can find. I was a big Colt Brennan fan as a little kid, but that's about the extent of my connection to the team. 
Hi, my name is Ted McGovern. I'm a San Diego State grad and #aztecforlife.  I cover SDSU football, basketball, and key sports highlights. I rowed for the SDSU Crew team as an undergrad. I love watching sports; making fun of BYU, and getting Boise State die-hards like Raja to pour powerade all over themselves. It's not that I think Craig Thompson is the "antichrist" but he is not "living his best life" and we're all suffering through watching more sports on sketchy media like Stadium for it.  As the Mountain West programs get stronger our visibility needs to improve.
I am Jeremy Mauss and am the managing editor for the site and have been covering the Mountain West for just over a decade back when the league looked quite different in terms of the team makeup. Officially a University of Utah guy when I started this thing yet despite that I am called a homer for probably every league in the team, so there is that. 
My name is Erik and I cover Boise State. I have lived in the Midwest for the vast majority of my life but spent a little time in the west coast. I have been a fan of Boise State since the tail end of the Dan Hawkins era.
I'm Logan Jones, Utah State football and hoops contributor for MW Wire. I've been covering Aggie football in some capacity since my freshman year back in 2013 — so just after the magical 2012 season but just in time for the Kent Myers experience. Originally from Oregon, I enjoy staying relatively neutral on most MW squabbles while anxiously waiting for Oregon State to stop being the Utah State of the Pac-12. Matt Wells did nothing wrong.
I'm Josh Fredlund, Colorado State football and basketball contributor for MW Wire. I've been covering Colorado State since mid-2016. Graduated from Colorado State and know when to pick my battles when it comes to this team, except whenever I can antagonize Raj (Boise is not a state).
1. Are you surprised that Boise State or Hawaii are in the title game?
Hawaii surprised me this season.  The schedule was tough and I saw the Warriors winning between 5 and 7 games and fighting for bowl eligibility.  I was wrong and Coach Rolovich has done a great job getting his team back on track. They aren't 'there' yet but definitely a team on the rise.  Boise State is no surprise and as a Bronco, I was offended that some media folks had the audacity to vote for Utah State in the preseason poll to win the Mountain Division.
I am not surprised that Boise State is in the title game because they have shown themselves to be the best team in the conference. A few hiccups here and there such as the BYU loss this season but despite that, the Broncos being in the championship game is not a surprise to me.
Hawaii being in the championship game is a surprise to me because I had them as at least third in the conference behind Fresno State and San Diego State. Fresno State collapsed and Hawaii defeated San Diego State to win the West division and now here we are Hawaii in the championship game. Who knew?
Sean O'Toole
I am not surprised to see Boise State in the title game, they are the class of the conference and epitomize consistency dating back to the Hawkins era. I am however a little surprised to see Hawai'i opposite the Broncos, but not shocked. After the down years that had plagued the Bow's until the Rolo era, its good to see them resurface as a contender. 
Hawaii in the title game just because San Diego State had this lined up until they stopped scoring. Boise State had an easier path to get to the title game.
I'd honestly be more surprised if Boise State wasn't in the title game. They've shown again and again that they're the predator, not the prey in the conference. Hawaii on the other hand is a surprise. A new coach, uncertainty on the starting quarterback and general fuzziness about the team makes this conference championship appearance no easy feat. This should be a good stepping stone for the Warriors, even if they can't pull through. 
I'm not surprised by the matchup but very disappointed my Aztecs didn't beat Hawaii for a chance to spank Boise State on the blue turf just like we did at last matchup.  Yet in full disclosure: I'm very impressed with what Nick Rolovich has done at Hawaii, and considering how poorly our offense performed SDSU didn't deserve to beat Hawaii.  Rolovich is an odd duck, but I like him and a formidable Hawaii team makes the Mountain West stronger and more interesting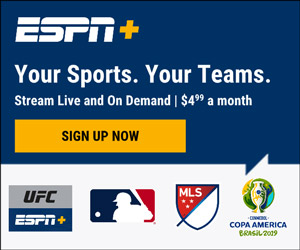 I'm not much surprised by Boise State since, in preseason, I'd projected them to roll through conference play undefeated. Hawaii, on the other hand, felt impossible to predict and, even in spite of winning the West for the first time, remained impossible as the season wore on. If the passing game wasn't throwing for four touchdowns a week, it was turning it over four times instead, but I give them credit for overcoming those swings and keeping it together when things mattered most.
It should never be shocked when Boise State is in the Mountain West title game. They are appearing in its third-straight title game and are usually frontrunner each year. 
As for Hawaii, it is fairly surprising they are in the championship game. We knew the offense would be better and a tough challenge but they were more of a dark horse but be behind San Diego State and Fresno State.
Nobody is surprised to see Boise State in this game, though I'm sure Air Force diehards sensed a crack in the armor early in the year. The Broncos are complete team and handled their business as usual. Hawaii isn't surprising to me either, being the best offense in its division with enough firepower to overcome a leaky defense and surpass pretenders Fresno and SDSU.
I'm not surprise Boise is in the title game, I am surprise Hawaii is. Hawaii has been an improved squad since Rolovich became the head coach, but I thought they would be a year away from contending for the West Division. Hawaii's offense has been impressive from the start, so it's nice to see their defense catch up a little bit.
I'm fairly surprised that Hawaii has made it. They have been on the rise had the offense to complete, but their defense could never stop anyone. This year their defense has found a way to limit opponents and come up with a big play when it is needed. As for Boise State, I had them picked to win the Mountain Division and conference before the season had started.