[jwplayer 18QegcJn-sNi3MVSU]
---
Colorado State Parts Ways With Mike Bobo After Five Years.
---
Rams are in need of a new head coach.
---
Contact/Follow @JeremyMauss & @MWCwire
Bobo is out at Fort Collins.
Colorado State athletics director Joe Parker has made the decision to part ways with head coach Mike Bobo after five years, according to Football Scoop.
Bobo finished this season with a 4-8 record and overall was 28-35.
Parker made the move official with this statement.
"I would like to thank Mike Bobo for his professionalism, commitment and efforts in leading our football program for the past five seasons," athletic director Joe Parker said in a statement.
"He has devoted an innumerable amount of energy to moving Colorado State football forward and fulfilled his promises to developing our student-athletes in every dimension. Mike is an incredible mentor and truly cares about the holistic growth of young people through the sport of football. I'm grateful for Mike's contributions to our program and have a deep respect for his personal integrity. We wish Mike well in all his future endeavors. He will always be a Stalwart Ram."
His first three years saw him go 7-6 and appeared in three-straight bowl games, all loses and finished second in the Mountain Division twice. The prior two years saw the team take a nosedive with a combined 7-17 record.
Also what did not help is that Bobo was very bad in big games. He was 0-3 in bowl games and against rivals Colorado, Air Force, and Wyoming, the Rams were just 2-14. Plus, some Colorado State fans always felt that "this is the year" to beat Boise State and that never happened either.
This axing of Bobo is going to be an expensive one for Colorado State as the buyout is $5.5 million, which is a lot for a Group of Five program. Perhaps that could be offset by a future job for Bobo but the potential to pay that $5.5 million but this move is going to cost Colorado State a lot of money and put a lot of pressure on Parker to make this next hire a home run.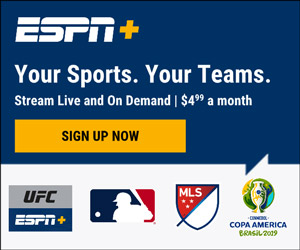 Despite Bobo having above average offenses and NFL talent like wide receivers Preston Willams (not drafted), Michael Gallup, Olabisi Johnson, and overall in his tenure there were six players drafted.
The offense was rarely the issue for Bobo but it was the defense that was among the worst in his time while in Fort Collins.
The defense was never better than sixth in yards per play allowed and that happened to be in 2019 and the scoring defense was average more often than not but the best year was three where the defense allowed the sixth-most points per game.
Another damning stat was turnover margin which does account for offense and defense but Colorado State was never above average and usually in the bottom part of the league. 2017 was the only year that the Rams had more than 10 interceptions.
This has the potential to be a really good job. Bobo has had talent come through Colorado State he has not reached what this program can become. The Rams have made significant monetary efforts into the program and that includes the building of the on-campus stadium.
The problem came down to coaching. If Colorado State can bring in a coach that can recruit near what Bobo did but surpass him in coaching the game of football, then the Rams have a chance to make some noise in the conference.