[jwplayer 18QegcJn-sNi3MVSU]
---
Week 13 College Football Rankings: Cincinnati Is Somehow Ranked Ahead Of Boise State
---
The AP and coaches poll are out
---
Contact/Follow @JeremyMauss & @MWCwire
Clearly, the voters can't watch every game.
The latest top 25 rankings are out and it seems that both the coaches poll and the Associated press pollsters are not paying all that close attention to who they rank and where.
Yes, there are a lot of games to monitor and coaches and voters have other team-specific responsibilities but how does one keep ranking Cincinnati above Boise State and in the case of the coaches poll ahead of Memphis.
The Bearcats have won three of their last four by just single digits and that includes wins over South Florida and East Carolina, both of which are not going to a bowl game.
Whereas Boise State just obliterated Utah State and New Mexico in its past two games which the Bearcats have not done. Memphis has been more impress over the past few weeks than Cincinnati as well.
Good things these polls are not overly important as neither decide a national champion, but when the College Football Playoff rankings come out and if the Bearcats are ahead of Memphis, Boise State, or even both, then there are problems.
The debate with where Cincinnati will be resolved next week when they take on Memphis in the regular-season finale.
USA TODAY
25. USC Trojans 8-4 75 (NR)
24. Navy Midshipmen 8-2 110 (NR)
23. Virginia Tech Hokies 9-2 123 (NR)
22. Appalachian State Mountaineers 10-1 232 (22)
21. Oklahoma State Cowboys 8-3 256 (23)
20. Iowa Hawkeyes 8-3 434 (20)
19 Boise State Broncos 10-1 493 (19)
18. Memphis Tigers 10-1 528 (18)
17. Cincinnati Bearcats 10-1 535 (17)
16. Auburn Tigers 8-3 652 (16)
15. Notre Dame Fighting Irish 9-2 737 (15)
14. Wisconsin Badgers 9-2 799 (14)
13. Oregon Ducks 9-2 816 (6)
12. Penn State Nittany Lions 9-2 857 (9)
11. Michigan Wolverines 9-2 893 (12)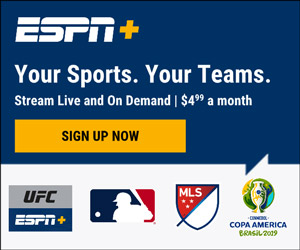 10. Baylor Bears 10-1 924 (13)
9. Minnesota Golden Gophers 10-1 1014 (11)
8. Florida Gators 9-2 1074 (10)
7. Oklahoma Sooners 10-1 1223 (7)
6. Utah Utes 10-1 1252 (8)
5. Alabama Crimson Tide 10-1 1325 (5)
4. Georgia Bulldogs 10-1 1351 (4)
3. Clemson Tigers 11-0 1464 (4 1st place) (3)
2. Ohio State Buckeyes 11-0 1510 (7 1st place) (2)
1. LSU Tigers 11-0 1561 (52 1st place) (1)
Also Receiving Votes: Air Force 74; Iowa State 55; Virginia 32; Texas A&M 26; UL Lafayette 18; Southern Methodist 18; Wake Forest 5; San Diego State 4; Indiana 2; Hawaii 2; Temple
AP Poll
25. USC Trojans 8-4 79 (NR)
24. Navy Midshipmen 8-2 99 (NR)
23. Virginia Tech Hokies 8-3 147 (25)
22. Appalachian State Mountaineers 10-1 206 (23)
21. Oklahoma State Cowboys 8-3 266 (22)
20. Boise State Broncos 10-1 410 (20)
19. Iowa Hawkeyes 8-3 510 (19)
18. Cincinnati Bearcats 10-1 518 (17)
17. Memphis Tigers 10-1 535 (18)
16. Auburn Tigers 8-3 635 (16)
15. Notre Dame Fighting Irish 9-2  701 (15)
14. Wisconsin Badgers 9-2 791 (14)
13. Penn State Nittany Lions 9-2 910 (9)
12. Oregon Ducks 9-2 (6)
11. Baylor Bears 10-1 (13)
10. Michigan Wolverines 10-2 913 (12)
9. Minnesota Golden Gophers 10-1 996 (11)
8. Florida Gators 9-2 1058 (10)
7. Oklahoma Sooners 10-1 1189 (8)
6. Utah Utes 10-1 1231 (7)
5. Alabama Crimson Tide 10-1 1283 (5)
4. Georgia Bulldogs 10-1 1347 (4)
3. Clemson Tigers 11-0 1440 (3)
2. Ohio State Buckeyes 11-0 1486 (2)
1. LSU Tigers 11-0 1537 (1)
Also Receiving Votes: Iowa State 74, Virginia 38, Texas A&M 27, Air Force 22, SMU 9, Arizona State 4, Louisiana-Lafayette 1