Injury Situations
The Broncos and Aggies are both dealing with health issues.  While injured players at this time of year is common, Boise State and Utah State are missing key players on both sides of the ball.
Utah State: Superstar linebacker David Woodward is out for the year for the Aggies. To make matters worse, quarterback Jordan Love is considered questionable with an undisclosed injury believed to be a concussion.
Boise State: The Broncos also lost their starting middle linebacker earlier in the year in Ezekiel Noa and are without their strong safety, DeAndre Pierce, as well.  In a strange mirror to Utah State, Boise State also lost their superstar defensive player in Curtis Weaver (defensive end) to an injury during last week's game and his status is currently unknown for this matchup. Weaver is projected to be a first-round pick in the 2020 NFL draft.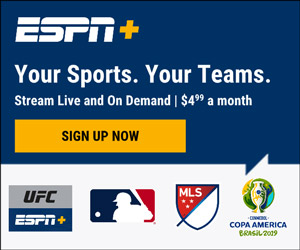 The Broncos are also dealing with injuries at quarterback. Both the starting quarterback, Hank Bachmeier, and the second string, Chase Cord, missed last week's game with injuries and their status is currently unknown.
Rankings
The College Football Playoff committee rankings were released on Tuesday night and Boise State moved up one spot from 21st to 20th and closed the gap between themselves and the 18th ranked Memphis Tigers and 19th ranked Cincinnati Bearcats of the American Athletic Conference. 
In the traditional polls, the Broncos moved down 1 spot in the AP Poll from 19 to 20 and held at 19 in the USA Today Coaches Poll. Utah State is not receiving votes in either poll.  Jeff Sagarin's computer rankings have the Broncos at 27 while the Aggies stand at 61.
Division Titles Race Update
While the West Division title is fairly clear with the winner of this week's San Diego State at Hawaii getting the conference championship game bid, the Mountain Division is a bit more tricky.
Boise State is undefeated in conference play and has the head to head tiebreaker versus Air Force.  Air Force and Utah State both have one loss in conference and Air Force has the head to head tiebreaker versus Utah State. If Boise State defeats Utah State, they will win the division with a conference record of 7-0 and just one conference game to play and tiebreakers versus Utah State and Air Force in hand. If Utah State can score the upset however, that's when things get interesting because that will hand Boise State a conference loss and give the Aggies the head to head tiebreaker over the Broncos.
Obviously, the first decider in the division title race is best record in conference and right now Utah State, Air Force, or Boise State can still outright win the Mountain Division by virtue of having the best conference record since all 3 teams have 2 remaining conference games. If there is a tie between 2 teams then the head to head tiebreaker will be the deciding factor.
If there is a 3 way tie between the 3 schools and they finish with 1 loss (meaning Air Force wins out, Utah State beats Boise State, and then the Broncos and Aggies both win in the final week of the year), computer rankings will be used to determine the division champion since all 3 teams will have only 1 conference loss (all to each other) and this will render all other tiebreakers moot.  In the unlikely case that Utah State, Boise State, and Air Force finish tied but with 2 conference losses, the winner of the division will be determined by wins against divisional opponents based on the divisional opponents' records.

Colorado State at Wyoming (-7) at 7:30 PM MST (Friday night) on ESPN2
ESPN FPI Predictor: Wyoming win probability at 80%
Colorado State must win out to become bowl eligible in 2019 while Wyoming seeks to secure their standing.  The Cowboys finished 6-6 last season and did not earn a bowl invite.
Air Force (-21.5) at New Mexico at 12 PM MT on ESPN3
ESPN FPI Predictor: Air Force win probability at 93%
This contest is a reschedule of game from 2 weeks ago due to the unfortunate passing of 21 year old New Mexico defensive tackle Nahje Flowers. Air Force is heavy favorites in this contest.
San Jose State (-4.5) at Nevada-Las Vegas at 2 PM MT
ESPN FPI Predictor: San Jose State win probability at 62%
The Spartans have had a surprise year and stand at 4-6 but San Jose State still has work to do and must win their final 2 contests to become bowl eligible.  The Rebels are simply playing for pride at this point.
Nevada at Fresno State (-13) at 8:30 PM MT on ESPN2
ESPN FPI Predictor: Fresno State win probability at 87%
Fresno State is coming off of a tough loss to San Diego State and will look to rebound at home versus the Wolf Pack.  Despite having only 3 conference losses, Nevada is eliminated from the West Division title due to tiebreakers.
San Diego State at Hawaii (-1) at 9 PM MT
ESPN FPI Predictor: Hawaii win probability at 59%
The battle for the West Division crown takes place on the Islands.  Hawaii is a slight home favorite but will face a strong test against the tough defense of San Diego State.
Predictions (our prediction can be found at the bottom of this article)
Jeremy Mauss (Mountain West Wire Manager): Boise State 28, Utah State 16
Matt Kenerly (Mountain West Wire Editor): Boise State 31, Utah State 24
Sam McConkie (Mountain West Wire Aggie Contributor): Utah State 31, Boise State 28
Erik Smiley (Mountain West Wire Bronco Contributor): Boise State 32, Utah State 26
Brad Hubbard (Mountain West Wire Ram Contributor): Boise State 26, Utah State 17
Brandon Blake (Mountain West Wire Wolf Pack Contributor): Boise State 24, Utah State 21