[jwplayer 18QegcJn-sNi3MVSU]
---
Utah State vs. UTSA: Game Preview, Tip Time, TV & Radio Schedule, Odds, Prediction
---
Utah State looks to keep on winning.
---
Contact/Follow @MWCwire
This should be a win for the Aggies, right?
Who: Utah State University Aggies vs UTSA Roadrunners
When: Monday, 11/18 at 7:00 PM MST
Where: Dee Glen Smith Spectrum: Logan, Utah
TV: Available to stream: UtahStateAggies.com/watch
Radio: 1280 the Zone
KenPom: Aggies -16
The Aggies will continue their homestand Monday night against the University of Texas-San Antonio.  Utah State is looking to keep their four-game winning streak alive and improve to 5-0 on the season.  On the other hand, the Roadrunners are looking for their first win of the season, trying to avoid an 0-5 start. 
Despite winning by a sizeable margin against NC A&T, Utah State did not look all that great.  They will need to get back on track if they want to keep their winning streak alive. UTSA is hungry for a win and will be coming into Logan looking to catch the Aggies off guard.
For the visitors, guard Jhivvan Jackson is leading the way in scoring and rebounding this season.  He is averaging a whopping 26 points and 7 rebounds a game. His rebounding is quite impressive as he stands only 6' tall.  Earlier this season he dropped 32 points in a loss to Southern Illinois.   
There seems to be a trend developing for the Aggies.  Each game played has featured a different leading scorer.  Same Merrill, Justin Bean, and Brock Miller led the way through the first three games.  Last Friday night Junior forward, Alphonso Anderson helped the home squad secure the victory with 21 points and 6 rebounds.  Anderson is a first-year player for Utah State and has been a great asset for the team off the bench. Let's hope he continues his stellar play throughout the remainder of the season.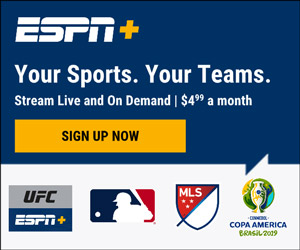 Mr. Consistent, Sam Merrill, struggled in his last outing.  The senior netted only 10 points despite playing the majority of the game.  Hopefully, he will be able to find his groove again and return to his consistent style of play. 
This is an intriguing game for Utah State.  Will they be able to get their offense and defense back on track?  It will be interesting to see which player will take the initiative against the Roadrunners.  Perhaps Abel Porter, Diogo Brito, or Sean Baistow will add their name to the list of leading scorers.  The Aggie faithful are hoping for a nice easy win before facing LSU this upcoming Friday in Jamaica. If this game plays out like it should, Utah State will be walking out of the Spectrum victorious.