---
North Carolina A&T vs. Utah State: Game Preview, TV & Radio Schedule, Livestream, Odds & More
---
Aggies should have an easy one Friday night.
---
Contact/Follow  @MWCwire
Utah State looking to remain undefeated.
Who: Utah State University Aggies vs North Carolina A&T University Aggies
When: Friday, 11/15/2019, at 7:00 PM MST
Where: Dee Glen Smith Spectrum: Logan, Utah
TV: Available to stream: UtahStateAggies.com/watch
Radio: 1280 the Zone
Friday night at the Dee Glen Smith Spectrum the Aggies will be facing… the Aggies?  That's right, the Utah State University Aggies will be squaring off against the Aggies of North Carolina A&T.  Utah State will look to keep its unbeaten season alive while the other Aggies will be looking to pull off a major upset on their journey West to Utah. 
After a slow start against Montana State, the Logan Aggies have been on fire.  Not only winning their last two games but absolutely demolishing their opponents. 
Beating in-state rival, Weber State, 89-34; and Rocky Mountain neighbor, Denver University 97-56.  All eyes will be on Logan Aggie senior guard, Sam Merrill, as he continues an impressive final season.  Through 3 games he is averaging almost 19 points, 4.5 rebounds, and 5 assists. All this while sitting out most of the second half against Denver and Weber State. 
Another Logan Aggie to keep your eye on is starting sophomore forward, Justin Bean. After serving as a spark plug off the bench last year, Bean has started all three games for Utah State this season. 
He suffered a fractured nose during preseason and has been wearing a facemask. During the first half of the season opener he was hit in the face breaking two teeth.  Tough as nails, he continued playing. After the final buzzer sounded, he underwent oral surgery to repair the broken teeth. Thus far he is averaging 13 points and 11 rebounds per game.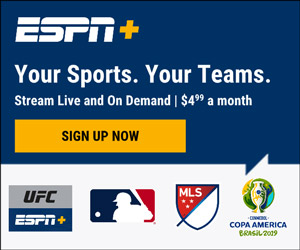 It is likely that Utah State will be without the reigning Freshman and Defensive Player of the Year, sophomore center Neemias Queta.  Queta is still recovering from a knee injury he suffered during U20 play this past summer. He has yet to appear in a game for Utah State this season.  Utah State fans eagerly await his return. Once he is back USU will feature three players over 7 feet tall (Neemias Queta, Kuba Karwowski, and Trevin Dorius). 
The other Aggies are coming off a blowout loss to Western Carolina University, losing by a score of 90-64.  North Carolina A&T will feature 6'8" forward, Ronald Jackson, who is leading the way averaging just over 13 points a game this season.  Jackson, a senior, started off the season with a 17-point game in a loss to UNC Greensboro. He is very capable of getting buckets, but has struggled in their previous two games. 
Early this season the Logan Aggies have established their style of play; it consists of gritty defense and a high-powered offense.  If they continue this brand of play it is likely North Carolina A&T will not be able to keep pace with the No. 17 team in the nation. 
If the other Aggies want to keep it close, they will have to be firing on all cylinders offensively and defensively.  It appears that Utah State will walk away with an easy victory as long as they don't overlook their opponent. 
 May the best Aggie win.