MCincinnati[jwplayer 18QegcJn-sNi3MVSU]
---
The Race To A New Year's Six Bowl Game: Big AAC Games This Week Could Shake Things Up
---
Boise State needs the AAC's help to move up.
---
Contact/Follow @JeremyMauss & @MWCwire
Games to watch.
The latest College Football Playoff polls are out and the order of the Group of Five teams did not change with only a two-team gap now between Boise State and the current leaders which are Cincinnati which is No. 17 and Memphis sitting at 18.
The two teams in between No. 21 Boise State are Texas and Iowa but that could easily change as Iowa takes on a top 10 Minnesota team and Texas goes to Iowa State and the Longhorns have not been extremely reliable each week despite a few good wins.
What to look for this week is a pair of AAC games, plus one non-conference title that could allow Boise State to make a move. The Broncos face New Mexico and a win is expected.
AAC Games To Watch
No. 23 Navy at No. 16 Notre Dame, 2:30 p.m. ET, TV: NBC (Irish -7.5)
This is a big game because if the Naval Academy can defeat Notre Dame then that will be the best win among any Group of Five team and push Navy up the rankings ahead of Boise State and in the cluster of Memphis and Cincinnati.
The only problem for the Middies is that they still need Memphis to lose to have a chance at the conference title in the AAC. Remember, a conference championship is required to earn the New Year's Six spot from the Group of Five. Also, a Navy win keeps my dream chaos scenario alive of the Army vs. Navy game the week after championship Saturday to have meaning and delay the final College Football Playoff polls.
No. 18 Memphis at Houston, 3:30 p.m. ET, TV: ESPN2 (Tigers +10.5)
Don't be fooled by the 3-6 Houston Cougars. They will at the very least put a scare into this Memphis team. The Cougars lost by only three points to SMU at home and hung sort of close with Cincy and lost by 15.
Being a road game makes it a bit tougher for Memphis, but their offense will probably be too much for Houston. Look for this game to crush the over which is set at 69.5 as the Tigers defense is not the type that will just shut down opponents.
No. 17 Cincinnati at South Florida, 7 p.m. ET, TV: CBS Sports Network (Cincinnati +14)
This is the least likely of an upset and the Bearcats should role into Raymond James Stadium and cruise to victory over the Bulls. The big games for Cincinnati come the following weeks when they take on both Temple and Memphis.
Odds Of Winning Out
The importance of winning out and winning a conference title can not be understated, so we will use ESPN's FPI for a closer look at the chances of teams going unscathed.
Boise State: 45.2 percent chance to win out, 74.5 percent to win its conference.
Appalachian State: 23.4 percent chance to win out, 33.5 percent to win its conference.
Cincinnati: 23.3 percent chance to win out, 63.7 percent to win its conference.
SMU: 14.4 percent chance to win out, eight percent to win its conference.
Memphis: 10.7 percent chance to win out, 16.6 percent to win its conference.
Navy: Two percent chance to win out, 10.2 percent to win its conference.
End Of Season Projected Rankings
Remember these rankings are not based on who is wherein a given week but rather where a one-loss team would fit in the pecking order. Since App State is back in the top 25 they need to be considered and reappear this week.
1. One-loss Cincinnati – This is pretty clear as the Bearcats are the highest-rated team and they play Memphis which would basically knock the Tigers out of consideration. However, a rematch with Memphis the following week would be interesting. (Next week we can look at wild scenarios)
Remaining Games: at USF, Temple, at Memphis
2. One-loss Memphis – In reality, Memphis and Cincinnati should be tied for the top spot. The Tigers play the Bearcats on the final week of the regular season and would then vault to the highest-rated Group of Five team. However, winning back-to-back games against one team is tough. Trust us, we went through that two seasons ago when Boise State and Fresno State played consecutively.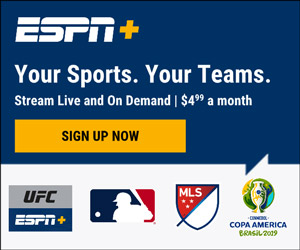 Remaining Games: at Houston, at USF, Cincinnati
3. One-loss Navy – Navy has the schedule with Notre Dame this week and wins there will put them in the conversation rankings-wise and maybe even make them the highest-ranked team in the Group of Five.
Even if they defeat Notre Dame, Navy has the problem of not even playing for its own conference title as Memphis owns the tie-breaker. Navy would need to have the Tigers lose to get back in the race.
Remaining Games: at Notre Dame, SMU, at Houston, Army
4. One-loss Boise State – The Broncos have the best odds to win out and win the Mountain West so that is a huge advantage compared to the other AAC teams. The only problem is the schedule does not allow for opportunities to move up on that merit alone. The Broncos need a two-loss AAC champ or a one-loss SMU champ who might be too far in the rankings to surpass Boise State, maybe.
All the Broncos can do is focus on winning and hope a team falters above them.
Remaining Games: New Mexico, at Utah State, at Colorado State
5. One-loss SMU – This one is interesting. The Mustangs dropped from the rankings and were essentially replaced with Appalachian State who defeated South Carolina. The Mustangs are a good team but its lack of defense caught up with them vs. Memphis.
SMU needs the Tigers to lose a game to move above them in the AAC standings, then SMU still has Navy to play in two weeks and it is on the road. That is a must-win game as well to stay atop of the AAC West.
The Mustangs late SOS could boost them ahead of Boise State and take the bid if both are league champs. SMU would play at least one ranked team down the stretch, maybe two if Navy upsets Notre Dame. If the Mustangs were to beat a top 20 Navy and Cincinnati teams would that be enough to jump them over a likely top 20 Boise State team?
Remaining Games: at Navy, Tulane
6. Two-loss Cincinnati – With the Bearcats having a cushy lead in its division they have a small margin of error. If they lose to Memphis but then turnaround and beat them in the AAC title game then there could be a scenario where they are the representative. The Bearcats more than likely would drop behind a one-loss Boise State heading into championship Saturday but what happens if they beat a top 15 Memphis team, would the committee jump them ahead of the Broncos?
7. One-loss Appalachian State – Beating South Carolina and re-entering the rankings is good and gives this team a shot. Unfortunately, they will need a lot of help with Boise State earning another loss and a two-loss AAC champ that is not Memphis or Cincinnati. Even a one-loss SMU champ likely would jump them and earn that Cotton Bowl bid.