[jwplayer 18QegcJn-sNi3MVSU]
---
New Mexico vs. Boise State: Can The Lobos Pull Of An Upset?
---
Is a blue turf victory possible?
---
Contact/Follow @MWCwire
New Mexico has a tough challenge this week.
WEEK 12: New Mexico Lobos (2-7, 0-5 Mountain West) vs. #22 Boise State Broncos (8-1, 5-0 MW)
WHEN: Saturday, November 16 — 8:15 PM MT/7:15 PM PT
WHERE: Albertsons Stadium; Boise, Idaho (36,387)
TV: ESPN2
STREAMING: You can get a free seven-day trial of FuboTV by clicking here. You can also find the audio broadcast on TuneIn.
RADIO: Lobo Radio Netwok 770 AM (KKOB) Bronco Sports Network including flagships 670 AM (KBOI) and 93.1 FM (KTIK) in Boise
SERIES RECORD: Boise State leads the series 9-1. In the last meeting on November 16, 2018, the Broncos defeated the Lobos, 45-14, in Albuquerque.
LAST WEEK: Boise State needed overtime to beat Wyoming at home, 20-17, while New Mexico was on a bye after losing on the road at Nevada.
WEBSITES: GoLobos.com, the official New Mexico athletics website  BroncoSports.com, the official Boise State athletics website
 GAME NOTES (PDF): Boise State | New Mexico
ODDS (via Odds Shark): Boise State -27.5
SP+ PROJECTION:  Boise State by 27.1 (94% win probability)
FEI PROJECTION:  Boise State by 34.5
Well the UNM Lobos make the trip to Boise Idaho to battle the Broncos on the blue turf this Saturday in a classic David & Goliath matchup. 
The No. 19 Broncos (8-1, 5-0 MWC) are the only team in the Mountain West Conference that has yet to lose a conference game. The Lobos (2-7, 0-5 MWC), meanwhile, are looking for their first conference win of the season.
Boise State is also in control of the first place in the MWC Moutain with a perfect 5-0 conference record and only three games left in the regular season. 
The Broncos are perfect at home on the blue turf sporting a 5-0 record and climbed two posts to #19 this week AP's top 25 rankings. 
With the Lobos, its been a season filled with a heck of a lot of things that have happened at very bad times. From Bob Davie's medical incident at the first game of the year in the locker room, the roller coaster of what quarterbacks would start each game, the suspension of quarterback Sherion Jones and then last week's passing of defensive tackle Nahje Flowers.  
There is no doubt to anyone who knows about this situation, this will be a very emotional game for Davie's Lobos. 
This is one of those games with a point spread of 28-30 points in favor of Bryan Harsin's Broncos.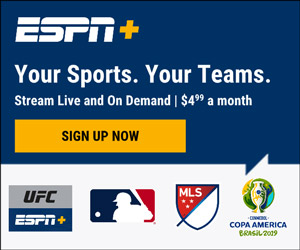 At coach Harsin's weekly press conference he noted that the Broncos would not take their opponent's for granted and mentioned that the Lobos "do a lot of things really well"
"They're team speed is one of the best that we play every single year," he said. "We've been in some shootouts with New Mexico. Their record doesn't necessarily show that but record doesn't matter right now, not to us."
So, what do the Lobos have to do to beat Boise State
1) 
Win the war mentally before you arrive to actually play the game. 
Most teams that have had a season like the Lobos, the emotional ups and downs create a fragile team in the sense of a belief they can win a big game against a big opponent. 
Teams that have had this kind of adversity have to be so careful as things can get out of hand against big opponents very fast especially on the road against in a hostile environment. 
The Lobos must win every down mentally believing they can win this game. This is where each player must just take care of his position and his responsibility from a coaching perspective. 
If you watch games where the team favored to win at these big odds, they already believe they can whoop you on the football field. 
How about Davies Lobos upset of the Broncos back in 2015 by a score of 31-24 when playing on the blue turf that year the Lobos were a 31-point underdog.
Play that tape the night before the game, create a visual for the players that this has been done just four years ago. What can it hurt? This is where leadership from the head coach down to the leaders on the team must do all they can to get the team to play the game of their lives. 
All upsets in college football are won, one down at a time and players start seeing we can play with this team and you keep playing and the confidence increases as the team continues to play and make plays. 
2)
 Explosive plays by the Lobo offense to score points. 
This Lobo team does not lack the talent to play with just about anybody in the Mountain West conference, they have a solid quarterback, very good running backs and some very athletic receivers who can make plays. 
New Mexico must get four quarters of leadership out of Quarterback Tevaka Tuitoi as far as him not overthrowing open receivers, and just playing smart football. 
Running the read or zone option correctly when the tackle crashes and the quarterbacks keeps the ball for long gains, move the chains.  Just smart option football. There is a reason most teams have some variation of the option because it works when run properly. 
The Lobos have some real offensive threats to any defense in this offense as running backs Ahamri Davis, Bryce Carroll and receivers Jordan Kress and Marcus Williams. 
For some reason or another, we have not seen a complete game where each has been made explosives plays to help the Lobos score touchdowns. 
The Lobos came up short against the Nevada Wolf Pack two weeks ago, falling 21-10. RB Ahmari Davis put forth a good effort for the losing side as he rushed for 80 yards and one TD on 15 carries.
3)
 Defense needs to keep this game from getting out of hand. 
Defensive Coordinator Jordan Peterson started the season with a ton of JC Players in the secondary and has had his hands full at getting them all on the same page along with injuries. 
These injuries have forced the Lobos to uses younger players still learning a 3-3-5 systems and has given up huge chunks of yards in the passing game. 
Linebackers Alex Hart, Mo Vainikolo and Jacobi Hearn, who have combined for 27.5 tackles for loss and all have had outstanding seasons helping the Lobos stop opponents running the ball. The New Mexico Lobos defense has allowed 35.78 points per game and must play lights out against a very physical Bronco team. 
The secondary must not give big plays up, on the contrary, they must make plays.  An interception or takeaway. Do anything to create momentum for your team. 
Coach Bryan Harsin teams tend to be very physical and you had better get ready for the physicality if you are going to have any hopes of pulling the upsets. 
His teams remind me very much of a Rocky Long's team in that they play smart, tough and physical football.