[jwplayer 18QegcJn-sNi3MVSU]
---
Will Arkansas Come Calling For Boise State's Bryan Harsin?
---
Could the Broncos be in the market for a new head coach?
---
Contact/Follow @JeremyMauss & @MWCwire
It seems unlikely but you never know.
Arkansas is in the market for a new head coach after the school fired Chad Morris not even two years into his tenure in Fayetteville. With every Power 5 job that opens up, there is a concern about a good Mountain West coach could get poached to take over.
While Arkansas is not an amazing job at the moment but it is in the SEC and that is a big deal. The Razorbacks were able to land Bret Bielema from Wisconsin where he led the Badgers to three-straight Rose Bowls but went to take a low-level SEC job. So, the alure is real.
Of the Mountain West coaches that could be in the mix is Boise State's Bryan Harsin. It is not just because Harsin is performing well for the Broncos but he actually has ties to the area.
They are loosely based as he spent one year as Arkansas State's head coach and led them to a Sun Belt title, and he spent two seasons at Texas where he was the quarterback's coach and co-offensive coordinator. Those two make him attractive with recruiting and connections to the area.
Will Harsin leave Boise State?
Never say never but consider that he just received an extension by virtue of the win over Wyoming which adds $2.25 million to his contract, which now expires Jan. 10, 2025.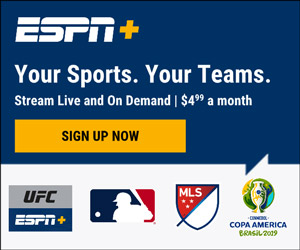 Plus, Harsin has the chance to spend a few more years with an elite quarterback in Hank Bachmeier who looks to be the next great Broncos signal-caller.
Not having to go through a rebuild is very appealing to coaches but some also want the challenge of winning at the highest level. If Harsin were to take Arkansas to an SEC title or even get nine wins he'd be very much appreciated at that university.
Money is another reason why Harsin may want to go to the SEC. He currently makes a solid $1.75 million at Boise State; Morris was earning $4 million per year. The Razorbacks could easily double that and pay less for a new coach. Arkansas is willing to pay coaches very well. They are shelling out $10 million to let go of Morris to find the right guy.
Does Arkansas want Harsin?
The Razorbacks job is the third Power 5 school to open up this year. Rutgers and Florida State are the other two and who knows who else could be let go or move on from their current job. All signs point to USC opening up and that would push Arkansas down the pecking order of who they want or can get.
Going with Harsin could be seen similar to the Morris hire. A coach from a Group of 5 school who was successful, however, Harsin has had more years and success as a head coach compared to Morris. Arkansas may feel getting Harsin is too similar to a move as Morris.
The ties are sort of there with Harsin but would his three total years in that part of the country amount to much with recruiting? There are other coaches in the area like Louisiana's Billy Napier, UAB's Bill Clarke, Arkansas State head coach Blake Anderson, Willie Fritz at Tulane and more.
Recruiting and relationships is a big deal and that is one of the biggest weaknesses for Harsin being considered and that alow would have Arkansas put him below some candidates.
It is not like he is Mike Leech (don't be surprised if his name comes up) who has a unique scheme that can give a boost overnight to it being so unique.
Arkansas spends like it is a big time player in college football and is in the SEC so they may want to make a big move this time around and avoid a Group of Five coach. Whether they get that or not is another question for debate.
Panic level for Boise State fnas possibly losing Harsin to Arkansas should seem pretty low.