[jwplayer 18QegcJn-sNi3MVSU]
---
What We Learned After Week 11 Of Mountain West Football
---
Even later into the year we are learning stuff.
---
Contact/Follow @JeremyMauss & @MWCwire
What stood out?
This Week 11 of Mountain West football was one of the most interesting and most competitive in a very long time. There was one overtime game, the combined score difference was 11 points, and the largest margin of victory was just four points.
The results of the weekend make the West Division quite interesting with San Diego State losing and now having two league losses. So, the final few weeks will be interesting.
Boise State – The Broncos really do miss Hank Bachmeier at quarterback. His replacement, Chase Cord has not been bad but he also has not been as good as Bachmeier.  Cord is just a few ticks behind in passing percentage and a full two yards per pass fewer than Bachmeier.
The offense just seems different in the few games with Cord under center. Bachmeier is getting healthy and might be well enough to suit up against New Mexico, but should he?
Fresno State – Bulldogs are back in the West Division race and if they win out will make it to its third-straight Mountain West title game. The offense for Fresno State stepped up with Ronnie Rivers going for over 100 yards and three touchdowns. However, the defense was not having a great day and allowed plent of downfield and acrobatic receptions by Utah State receivers.
Hawaii – All signs point to head coach Nick Rolovich going with a new quarterback with the benching of Cole McDonald over Chevan Cordeiro who had the game all to himself in the shootout victory over San Jose State.
Nevada – The defense stepped up in a big way and shutdown what is normally a really good San Diego State ground attack. That is why the Wolf Pack were to pull off the upset since the Nevada offense was not playing particularly well, we will see if this continues.
Oh, Nevada is also bowl eligible.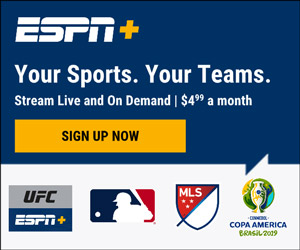 San Jose State – I guess if we are nitpicking it is the defense that could have come up with at least one more stop against the Hawaii offense. The offense played extremely well with a great ground and pass attack. They did "settle" for a pair of field goals which might have been the difference.
We have known Josh Love is a really good quarterback and Tre Walker is an underrated wide receiver and that duo proved it again in the 42-40 loss to Hawaii.
San Diego State – If the running game is not ready to come around after Week 11 then we should expect to never be dominant. It seemed that Juwan Washington was trending upwards but he and others were shut down with a grand total of 113 yards on 39 carries.
Utah State – The offense came alive with the running game having Jaylen Warren and Gerald Bright at full strength. Those two completely healthy are key to this team being one to reckon with. Also, it seems clear that Jordan Love is really good against mediocre defenses. That is a problem if he is going to be a potential first-round draft pick.
Wyoming – Maybe having a healthy Sean Chambers at quarterback could have been the difference for Wyoming vs. Boise State, but Tyler Vander Waal played just fine as his replacement. Vander Waal threw the ball well but his running ability is not the same. It seems that the Cowboys are in good hands with Vander Waal the rest of the season.