[jwplayer qT5giQIz-sNi3MVSU]
Week 11: San Jose State Spartans(4-5, 1-4 Mountain West) vs. Hawai'i Rainbow Warriors (5-4, 2-3 MW)
Where: Aloha Stadium in Honolulu, HI
When: Saturday, November 9 — 6:00 PM HST/8:00 PM PT
Radio: ESPN Honolulu 1420AM, 92.7FM
Stream: Facebook on Mainland only
Odds: Hawai'i by -7
SP+ Projection: Hawai'i by 10.3(73%win probability)
FEI Projection: Hawaii by 10.2
Series Record: Hawai'i leads 21-19-1 overall. SJSU leads in Honolulu 13-12
---
Can UH get back on the win column and stop a high flying San Jose State offense?
On paper, it seems both Hawai'i QB Cole McDonald (226-355, 2796 passing yards, 25 touchdown, 12 interceptions) and SJSU QB Josh Love (203-346, 2793 passing yards, 17 touchdown, 4 interceptions) have mirror stats mainly on attempts and yards, so you would think when the two rivals clash for the inaugural Dick Tomey Legacy Trophy this coming Saturday night, it will be a classic four-hour shootout. Let's see what the 'Bows can do to be on the winning end of it.
Positive Cole-relation
I wasn't good in science or math, but I know the relationship between two variables: If one is positive, then the other is positive and they both increase. In this case, it's about Hawai'i head coach Nick Rolovich's confidence that Cole McDonald can move the football in a positive way to his receivers.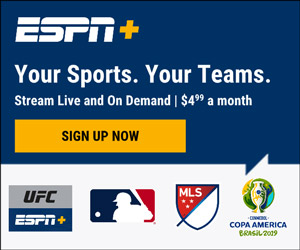 From last week's loss to Fresno State, we know it wasn't all Cole's fault with dropped passes from his top receivers, but a lot of it was overthrowing them, slinging bullets to the opposite side of them or throwing into tiny windows that could easily be picked off.
So far, Rolovich left open the possibility of benching McDonald and giving the redshirt freshmen Chevan Coideiro a shot at starting. This would give Cole time on the sidelines looking at San Jose State's defense and maybe, if Cordeiro isn't doing so well, Cole can be the comeback kid this time. If Chevan does well, then I think it will be the last of seeing Cole in 2019 or maybe as a Rainbow Warrior.
Whoever starts for UH this Saturday has to be on time, moving the ball through the air and with their legs and scoring on their first possession: Hawai'i is 4-1 when scoring first.
D-day in Honolulu
The last two home games seem like the opposing teams surprised attacked the Rainbow Warrior's defense when they arrived on the shores of Oahu. What UH has in the secondary is who they have and they cannot find the speed to go stride for stride against some of the deep passes, which leads to either a big play TD or pass interference. It's a double-edged sword that, if they decide to pose a three-man rush and drop back eight, it will either give Josh Love all day to throw or even take off a huge chunk of yards.
So for the continually struggling "D", they will have to disguise more coverages and do some delayed blitzes to get Love out of rhythm and hopefully get a few takeaways in the process. If the Spartans decide to go fast tempo on offense, as most UH opponents have done, defensive coordinator Corey Batoon should sub less every time and put his best three or four  up front for most of the game.
The need is obvious to slow down the quick snaps, but it seems the front is not set or not on the same page. Also, look for some newcomers and freshmen since there are only four games left and UH can put them in and still redshirt them.
Something special
Special teams was always highly emphasized from the late former UH and SJSU head coach Dick Tomey and, for the 'Bows this week, it should be extra emphasized. Looking at the film, the Spartans kickoff coverage can be a little suspect as they give up an average of 22.81 yards (99th in the FBS) and it is not always kicked into the end zone. Hawaii's is not better at 108th but kicker Ryan Meskell can kick it in the end zone every time and should do so in order to keep SJSU from making a big play. The 'Bows are 22nd in the nation in kickoff returns.
If Hawai'i can get a spark from their special teams unit and get good field position most of the night it will give the offense a much needed energy boost.
Prediction
As much as I like to see Hawai'i just explode on offense and the defense hold on one or two possessions to seal the game, I can't see the defense stop this air attack and Hawaii's offense is in a bind on who's behind center.
San Jose State 49, Hawai'i 28